Project: Civil Peace Service and Green Scenery Cooperation
Duration: from 2013 ongoing
Supported by: German Civil Peace Service, AGIAMONDO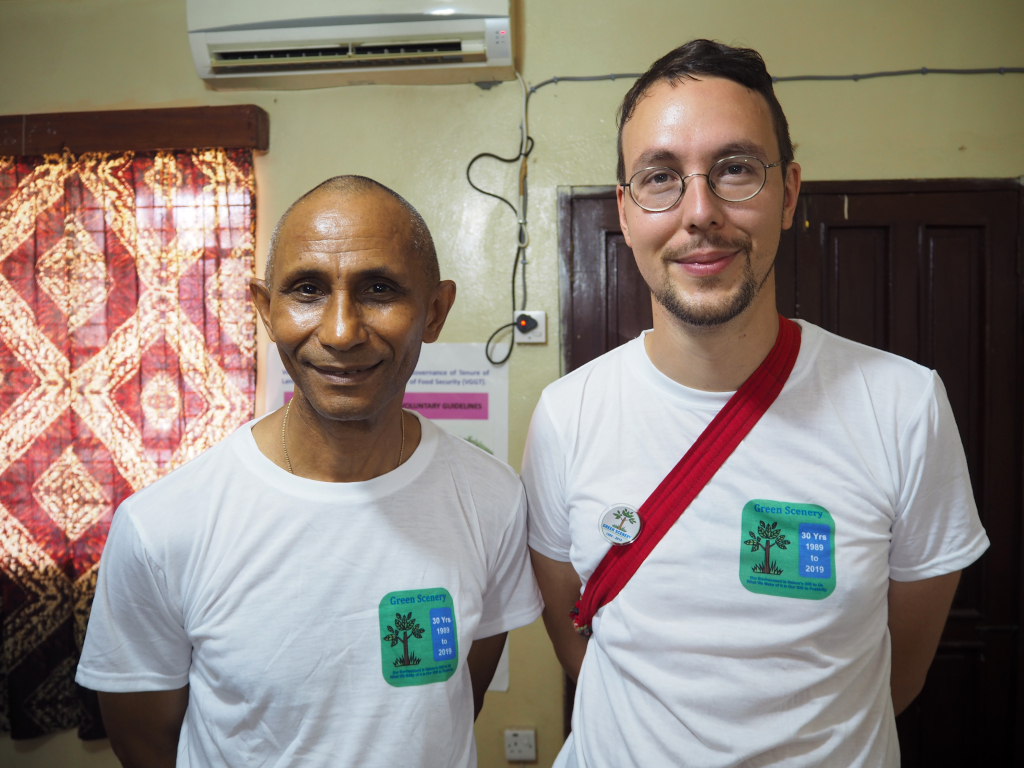 The German Civil Peace Service through AGIAMONDO is supporting Green Scenery by providing an integrated worker to the organization. Beginning the relationship in 2013, three workers joined Green Scenery. Yannick Wild is currently working with the organization since October 2019 until 2022. AGIAMONDO's aim in Sierra Leone is on the one hand to promote Good governance in the natural resource sector to avoid and overcome violent conflicts and on the other hand to foster Non-Violent Conflict Transformation.
Key Goals and outcomes of the current project revolved around enhancing on the one hand Green Scenery's research capacities on land issues, advocacy activities, and peace building. On the other hand, partner organizations, will be supported in monitoring Large Scale Land Acquisitions (LSLA) in their respective districts, in setting up a coalition platform to publish reports on the LSLA, and in mediating land related conflicts.
Capacity Building for Motorbike Riders in Human Rights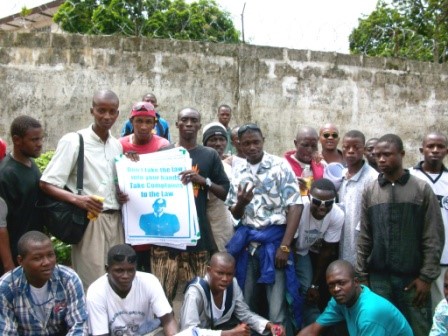 "Having a voice"
Project: Capacity Building for Motorbike Riders in Human
Rights, Democracy and Peacebuilding

Duration: 2006 to 2012

Supported by: National Endowment for Democracy

Everybody in Sierra Leone knows commercial bike riders for their very own style of riding a motor bike. But not only that: People are aware that Motorbike Riders are often former rebels who were reintegrated and offered a bike to get them off the streets and create income. The existing is a post conflict phenomenon.
Conflicts with passengers, the police and road users are very common. And the dynamics often get out of control. As a result of the assessment (The Dilemma of Reconciliation in Sierra Leone. Challenges posed on the Role of Civil Society) undertaken by Green Scenery's director Joseph Rahall the commercial Motorbike Riders were one of the areas were peacebuilding activities should be initiated. Green Scenery got engaged with capacity building and advocacy.
Activities:
Workshops on civic responsibilities, democracy and Human Rights filled the gap of knowledge on the commercial Motorbike Riders side, radio discussions and rallies informed the public about their commitment to peace.

Management trainings supported the interim body of the association to gain credibility among their members and fulfill their difficult task in a transparent way.

Talks and workshops with the police and other stakeholders supported the dialogue between conflicting parties and brought some basic understanding.

Support in the creation of a Motorbike Riders union working on a constitution that will sustain, holding consultative member and delegates meetings, introducing a voting system, organizing a national assembly
Schools Peacebuilding Project for Sierra Leone
Project: Schools Peacebuilding Project for Sierra Leone
Duration: 2007

Supported by: Institute for Foreign Culture Relations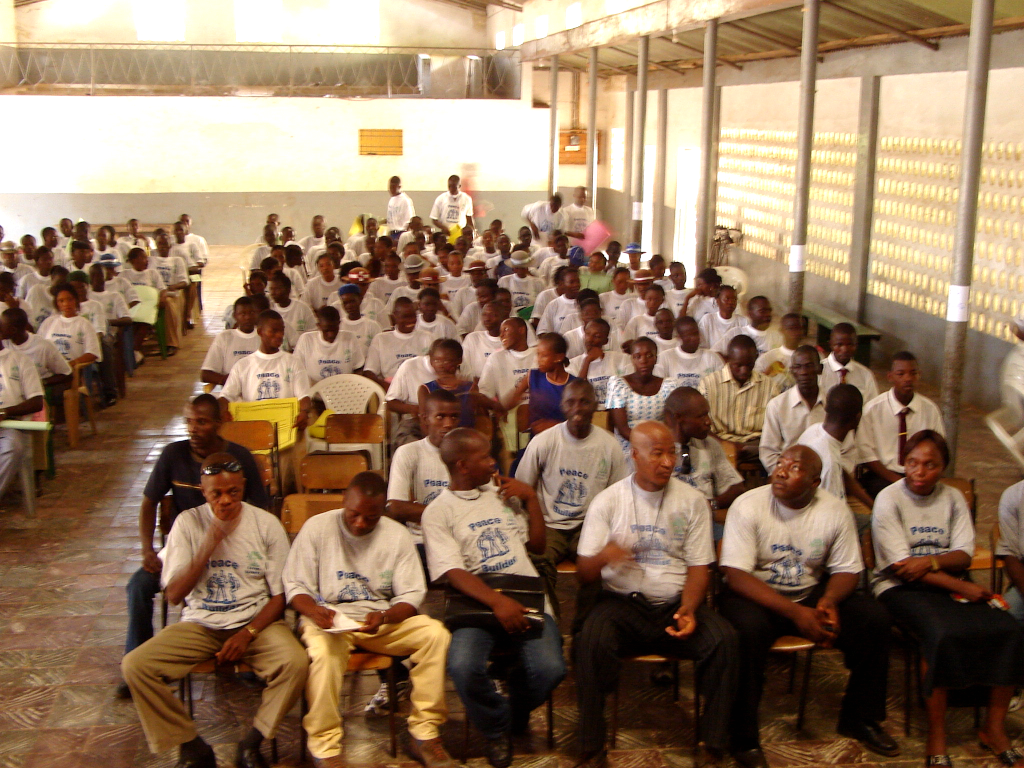 Green Scenery's "Consolidating Operation Peaceable Schools" was officially launched by the Ministry of Education, Science and Technology (MEST) in 2004. This was in response to the growing incidence and instability occasioned by school-based violence at athletics/soccer and other competitions for the secondary schools level.
Since 2003, GS had been conducting training workshops in conflict resolution, peer mediation and human rights for over 340 students and during the same period over 100 teachers and guidance counselors of secondary schools in Freetown and Bo were also trained. GS consequently produced teaching/learning materials for implementing schools engaged in the project.
The broad aim of the project is to foster sustainable peace and development in Sierra Leone by involving school going children and the school authorities in the process of Peacebuilding, conflict resolution, respect for and protection of human rights and the promotion of democracy.
The programme had three components:
Training [Creative and Constructive Interventions to Conflict (CCIC) and Basic Mediation Skills (BMS)],
Peer mediation and networking,
Technical support and publications