Executive Director
Joseph Rahall – B.Sc. in Agriculture, M.A. Environmental Security and Peace, Fellow Transitional Justice
Joseph Rahall is the pioneer in the establishment of Green Scenery in 1989, when he was still a high school teacher. He has also played a key role in establishing organizations such as the National Forum for Human Rights and the National League for Human Rights. Joseph Rahall has worked as a journalist and as an editor of a newspaper and has served in various voluntary capacities in organizations like the Sierra Leone Adult Education Association and the Sierra Leone Association of Journalists. He has travelled extensively and is nationally and internationally well-known.

Email: Josephrahall@gmail.com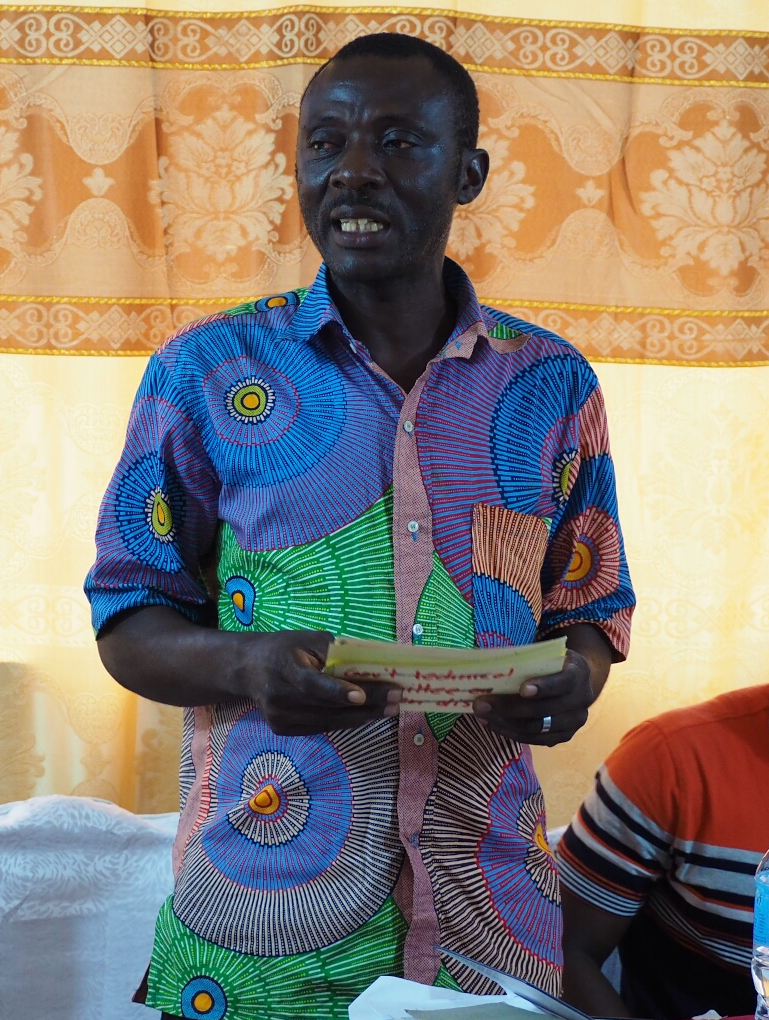 Project Coordinator
Mohamed E.J. Kargbo – B.Sc. in Public Sector Management, M.A. in development Management

Mohamed E.J. Kargbo joined Green Scenery in 2017. After studying social work, public management and development management, he worked for different NGOs in Sierra Leone, among others, for eight years with Don Bosco Fambul.
Today he coordinated Green Scenery's project "Advocating for Rights Based Approach to Pro-poor Land Governance in Sierra Leone" in cooperation with our development partner Christian Aid.
Email: mejkargbo@gmail.com
Advocacy Officer
Fatmata Salisu – Diploma in Social work and Psychological care
Fatmata Salisu works with Green Scenery since 2003. She trained successfully Peacebuilders in schools all over Sierra Leone and implemented the Bike Riders project. Currently she is advocating for communities affected by large-scale land investments in agriculture. Coordination, implementation and monitoring of project activities form part of her responsibilities
email: fatmatasalisu@gmail.com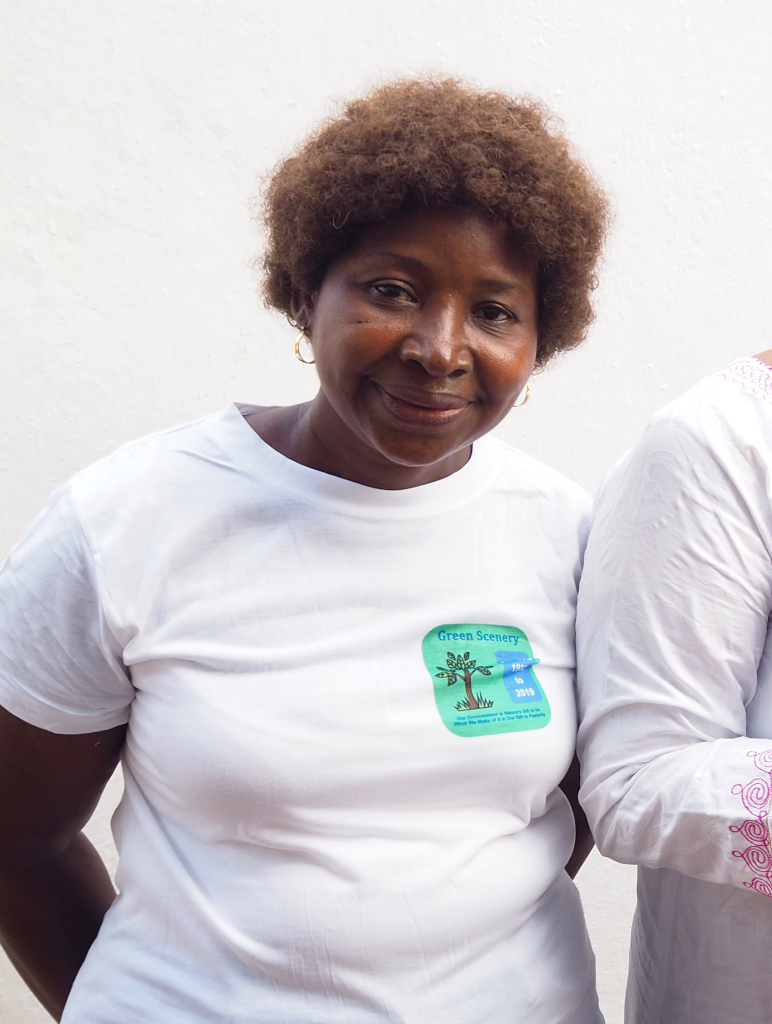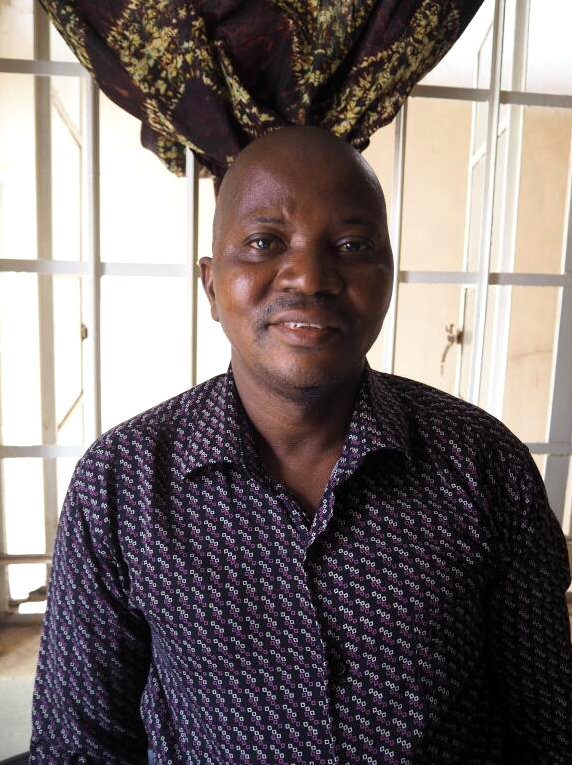 Finance Officer
Abu Amara – T.C., H.T.C. secondary, Diploma and B.Sc. in Financial Services
Abu Amara is responsible for the preparation of payment vouchers, payroll and salary slips, bank reconciliation statements and requisitions. He prepares documents for internal and external audit processes and assists programs staff in the preparation of project budgets.
email: abumarah281@yahoo.com
Administrative Officer
Francess Mawendeh – H.T.C secondary, B.ed. Business Studies
Francess Mawendeh is responsible for administrative and human resources aspects at Green Scenery. She plans, directs and coordinates the administrative functions of an organization.
email: francessmawendeh@gmail.com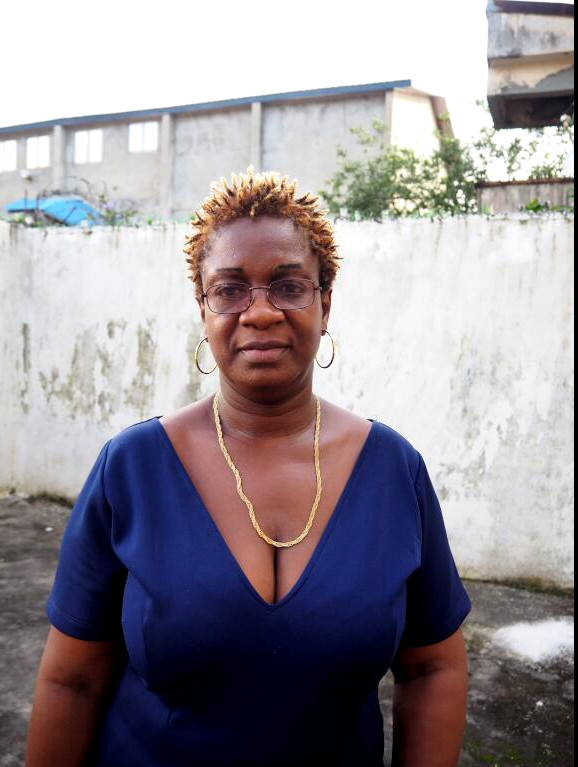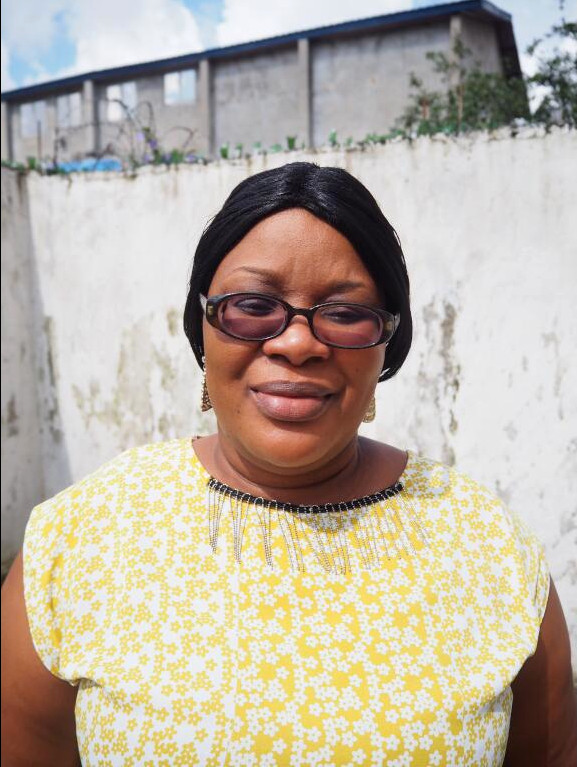 Executive Secretary
Fudia Swaray – Certificate and Diploma in Business Administration
Fudia Swaray started as an intern with Green Scenery in 2008. She became Field Officer and later strengthened environmental education within the Western Area Peninsula Forest Reserve Project. As Executive Secretary, Fudia is today responsible for all incoming and outgoing documentations and also assists in other activities, like workshops and trainings.
email: swarray_fudia81@yahoo.com
Land Use Planning Officer
Joseph Kallon – B.Sc. of Arts in Conflict Studies

Joseph works with Green Scenery for 4 years. He is responsible for spatial research and boundary mapping of rural communities.
email: josephkallon115@gmail.com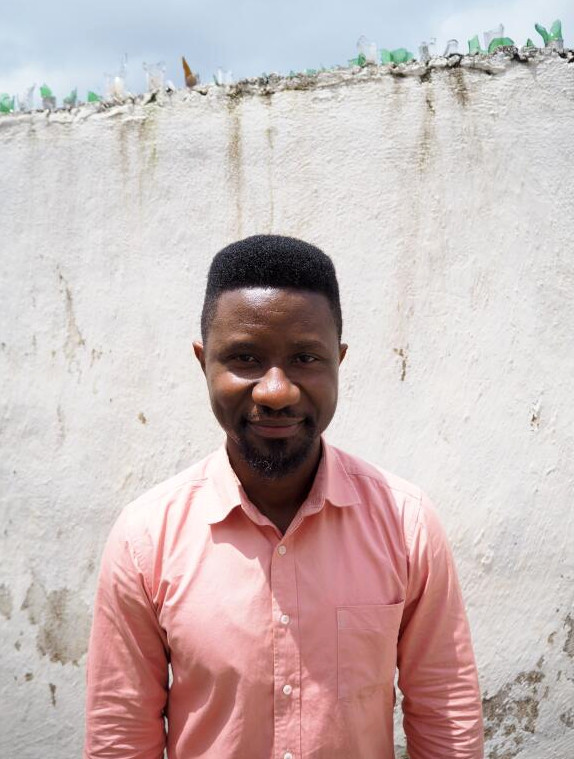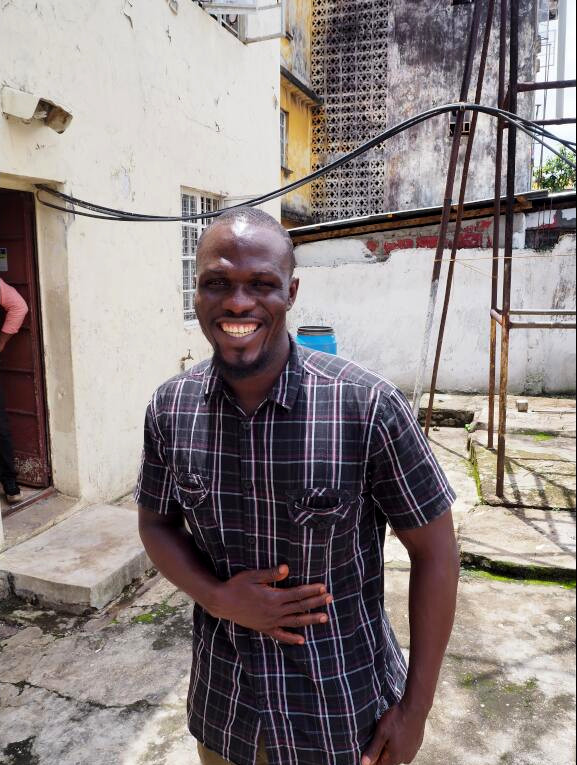 Research and Information Officer
Danie Santigie Koroma –B.Sc. of Arts with Honors in Library, Archive and Information Science

Daniel is our research officer. He has has professional in data gathering and archive management. Since 2019 with Green Scenery, he provides reliable information related to the monitoring of our project as well as baseline studies in land tenure, livelihood and agriculture.
email: danielkoroma33@gmail.com
Logistic Officer
Claudius Williams
Claudius Williams is helping to manage the office. He assures that the infrastructure is well maintained. Since 2001 he is working with Green Scenery in Freetown.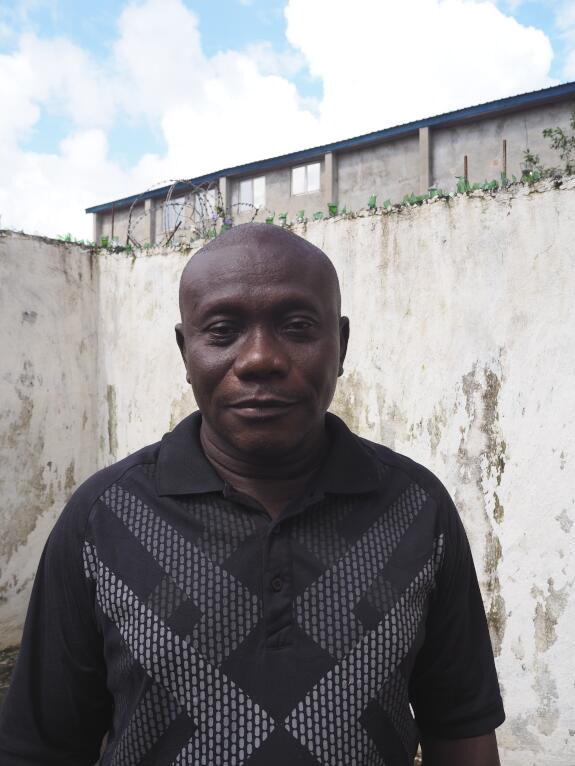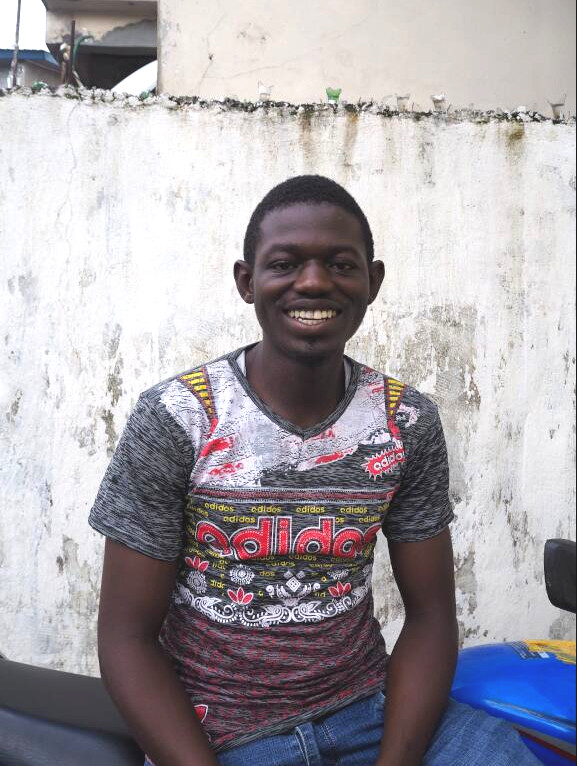 Driver
Mamaduh J. Bah
Mamaduh is Green Scenery's driver. He makes sure that everybody arrives safe and sound wherever our workshops, research trips or meetings bring us.
Development Advisor
Yannick Wild – B.Sc. of Arts in Political Sciences and Sociology

Yannick has experience working with small CSOs and NGOs in Europe, Latin America and Africa in communication, security management, advocacy, project design, and fundraising.
He started working with Green Scenery in 2019 through the Civil Peace Service program. He supports the organization in various tasks, ranging from project design, over advocacy to activity implementation.
email: wildyannick@hotmail.com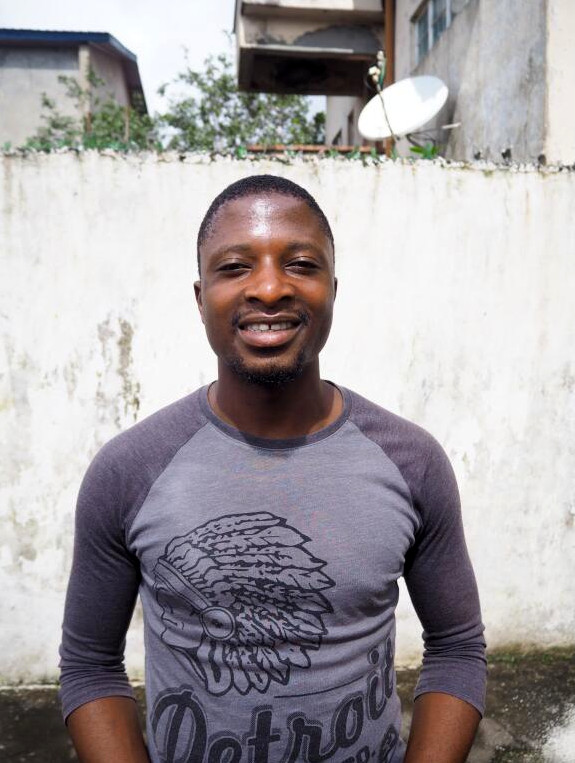 Global Mission Fellow Intern as Environment Program Officer
Godknows Maremera – BSc Honours in Geography and Environmental Studies
Godknows works closely with the Advocacy Team in organizing advocacy activities, including seminars, conferences, and some specific campaigns. He Assists in designing, planning, implementing and monitoring advocacy project activities, and in organizing seminars, workshops and special lectures.
Godknows Participates and represent the organization in various networks and meetings.
Finally, he assists in recording minutes of the meetings (where required), and preparing reports and collecting reliable data and information related to large-scale land investments in agriculture.